For those seeking a larger community of like-minded Ex-Christian Scientists, there is the Ex-Christian Scientist Facebook community. For those interested in joining, we have provided the group rules and membership application process below.

---
---
The Ex-Christian Science Facebook Group is for those who once follo
wed the teachings of the Church of Christ, Scientist; the religion commonly known as Christian Science, founded by Mary Baker Eddy.
If you have questions you can PM us at our Facebook page https://www.facebook.com/the.ex.christian.scientist/
The FB group is https://www.facebook.com/groups/exchristianscientists
---
All potential members are subject to our screening process. Obvious fakes, spammers, etc. will be blocked immediately. There are a series of questions to answer before you join. After they are answered, the admins will then confer and decide by consensus whether or not to approve the new member. If there are questions, an admin will contact you. We may also consult current members of the group and ask for a reference.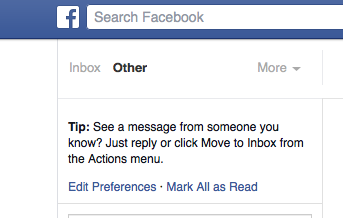 IF there are follow-up questions, they will be sent to you via Facebook messenger after you ask to join. Depending on your Facebook settings our message may go directly to your 'Other' inbox, which is a light gray tab right up top after you open your messages tab.
If you have any questions, you may email us at [email protected], or PM us on our FB page https://www.facebook.com/the.ex.christian.scientist/
---
---
GROUP RULES:
1. Anyone who wants to join this group must answer screening questions. Once the potential member has answered the questions, the admins will decide by majority consensus whether or not to add them. All new members must read the group rules, and click 'like' on this pinned post to confirm that they've read these rules.
2. This group is open only to those who have been Christian Scientists, or those who grew up in Christian Science. It is not open to spouses, partners, or friends of former Christian Scientists who have never been Christian Scientists themselves. This group is also not open to anyone who is still a Christian Scientist or who is supportive of Christian Science. This rule exists to maintain the integrity and emotional safety of the group, and to allow members to feel safe to share freely. There are no exceptions to this rule. There are other groups that are open to those who have not been Christian Scientists, and an admin can connect you to those groups.
3. Due to the nature of some things that may be shared in this group, nobody under the age of 19 will be added to the group. No exceptions, even with parental consent.
4. This group is secular/non-religious in focus. While it is open to all former Christian Scientists, regardless of their current faith, this religiously-neutral focus must be maintained. Please do not proselytize; overtly attack other faiths or non-believers; or post religious or spiritual quotes, or memes that attack other beliefs. Criticism should be focused on Christian Science, its adherents, and related organizations. Group members are of a wide range of beliefs or non-belief, and we strive to maintain a respectful environment. Talking about your current faith/spiritual/non-belief path and what it means to you personally is fine, as long as it relates to you, and where you're at with your journey away from Christian Science.
5. Please keep political discussion of any kind out of this group unless the topic pertains directly to Christian Science or former Christian Scientists. We have group members of all political persuasions, and this is not the place to discuss politics.
6. No personal attacks on other group members.
7. Group confidentiality is of utmost importance. What is said in the group stays in the group. DO NOT SHARE ANYTHING THAT IS SAID IN THIS GROUP WITH ANYONE OUTSIDE OF THE GROUP. This includes family members, spouses, and partners. Anyone found to be violating this rule will be removed from the group immediately, no second chances.
8. Please try to stay on-topic in discussion threads, and start a new thread if you want to move the conversation in a new direction. At their discretion, admins may move digressing discussions to new threads.
9. No spam posts or other posts unrelated to the group focus. No advertising products, services, or events, unless it is for something that is directly of interest to the experience of being a former Christian Scientist. Examples of acceptable things to advertise: support groups, medical products/devices, counseling/therapy services, ministries aimed at former Christian Scientists, or gatherings of former Christian Scientists. Examples of what not to advertise: your latest direct-marketing venture, stuff you're selling, or your latest investment scheme. Anyone who violates this rule will be notified by an admin. Subsequent violations will result in removal from the group.
10. Admins reserve the right to remove any posts and/or comments that violate group rules, or if they deem a post or comment to be otherwise unacceptable.
11. If any group member has an issue or concern with the group in general, a particular post, another group member, or with anything else that happens in the group, please address it PRIVATELY to the admins. Please do not post your grievances and frustrations for all to see.
12. When the group admins become aware of the death of a group member, that person's Facebook account will be removed from the group. This is to prevent access to the group by anyone not a part of the group.
---
If someone is found to be violating group rules, they will be contacted by an admin. If they continue to violate group rules, they will be removed and banned from the group. What constitutes a violation of the rules, and the course of action to take, is at the discretion of the admins.
This is a 'closed' group. That means that it is visible to non-members, and non-members can see who is in the group; but discussion and anything else posted within the group is not visible. You can set your own privacy settings to make your group memberships non-visible to your friends if you do not wish to have your friends know you're in this group.
Please be aware that, while we do everything we can to ensure the privacy of the group content, there are no fool-proof guarantees that things will not get shared outside of the group. While content can't be directly shared due to the privacy settings, people can screenshot. Please be mindful of these possibilities when you share in this group.
---
---
Thank you for your interest in the Ex-Christian Science Facebook group!
We Look forward to hearing from you!
---