By Heidi, an Ex-Christian Scientist Group Contributor.
I just spent eleven days alone in the remotest parts of Big Bend National Park on a research project, and in my down time, I was reading 'Fingerprints of God' because while I am agnostic, I think there's an awful lot of coincidence out there. It has been an interesting read.
I am really struggling at the moment. Prayer used to be a quiet, normal thing, a few conversations a day in my head, where I neatly tucked my fears and doubts and then went on to face the world with confidence. I really can't quite talk to my husband about Christian Science. He doesn't understand what it's like to be raised in Christian Science; he was raised Baptist. So while he has ditched religion entirely, and he can pick apart a sermon with the best of them, it's MY religion that he doesn't know, but is picking at.
On top of a 200 foot mesa, with little more than a day pack, water, park radio (incoming stuff heard, outgoing calls apparently not going through) and a little GPS spot unit to save my ass in case of emergency, I wasn't sure if I wanted to laugh, cry, pray, curse, be comforted, or just say f*ck it and let park staff come find me. I am in over my head, I am surviving and learning, but I no longer have the convenient Christian Science 'logic' to compartmentalize my otherwise rational fears. 'Chemicalization of thought,' my ass.
Right now, I have a massive sinus infection which is going untreated other than cough syrup and a decongestant. I hope to change that tomorrow. I live in a place with zero cell service, so calling from home is out. I need to drive three miles to get a signal to call to make appointments. Bottom line, no wonder Christian Science is appealing: I don't have to lift a finger, a phone, call a doctor or pharmacist. I can just sit here and think it all better. And if you trick yourself successfully, you'll do it again next time. Odd epiphany, that.


A friend of mine pointed out that in lieu of prayer, I procrastinate. And then he pointed out that it is essentially the same thing: waiting for something, anything—'the right thing'—to happen. I was very upset by the conversation.
I don't want to keep praying about something when a simple trip to the doctor will give things context. I don't want to dismiss my own life's experiences as unreal because this is the only life that I have. I am not willing to suffer years of discomfort because I was simply too afraid to go ask a professional whose life's goal is to understand the human body. I'm done with fear. I'm OK with calculated risk. I will not endorse guilt due to circumstances outside of anyone's control. We should each live our own lives according to our consciences and leave everyone else the hell out of it. Thus, I am never stepping foot into a Christian Science church ever again. It is a soulless, cold religion. A few gems of insight are not worth the whole package.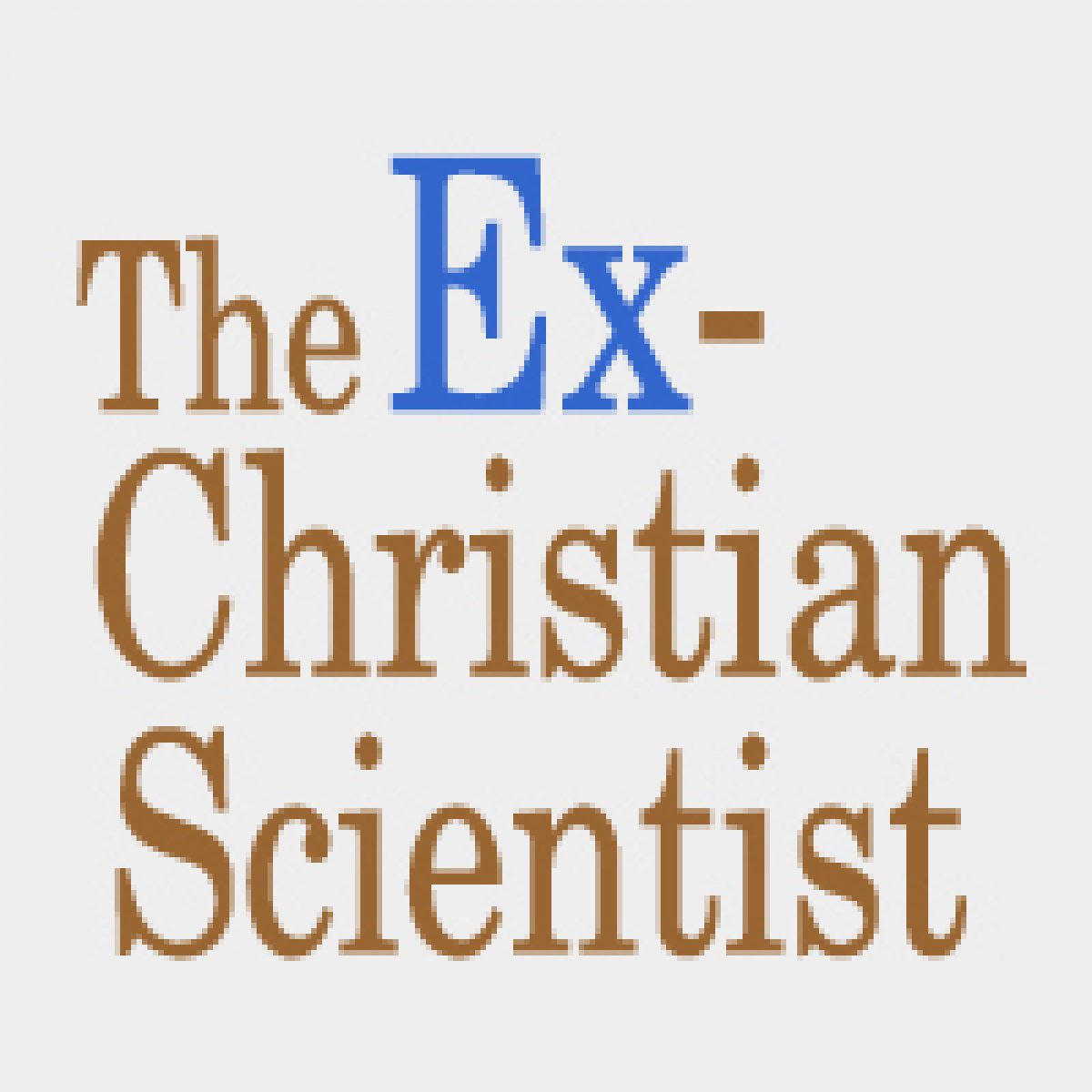 This site offers support resources to help individuals negotiate a transition in a manner that best fits their needs and convictions. We do not advocate any one particular path but acknowledge that there are many legitimate pathways that can be personally and spiritually fulfilling.