Christian Science Nursing is often shrouded in mystery, here we share a 60 Minutes interview with a former CS Nurse, as well as information from CS nursing facilities about CS Nursing practices. 
This post has appeared as a guest post at Emerging Gently and on Kindism.org, it is reprinted here with permission and minor edits. 
---
I was going to write a post comparing and contrasting Christian Science Nursing with modern medical nursing until I came to the Churches own page about the topic and read what Christian Science Nursing actually entails, and my desire to write a polite analysis went out the window and I had an overwhelming desire to smash my head repeatedly into a wall.
When people outside of Christian Science think of a nurse, they're probably envisioning someone that fits the description from the American Nurses Association
---
– Registered Nurses –
Perform physical exams and health histories
Provide health promotion, counseling and education
Administer medications, wound care, and numerous other personalized interventions
Interpret patient information and make critical decisions about needed actions
Coordinate care, in collaboration with a wide array of healthcare professionals
Direct and supervise care delivered by other healthcare personnel like LPNs and nurse aides
Conduct research in support of improved practice and patient outcomes 
RNs practice in all healthcare settings: hospitals, nursing homes, medical offices, ambulatory care centers, community health centers, schools, and retail clinics. They also provide health care in more surprising locations such as camps, homeless shelters, prisons, sporting events and tourist destinations. (1)
---
To call what Christian Science Nurses do "Nursing" is incredibly misleading. The list of what Christian Science Nurses do not do looks startlingly similar to the list of what Registered nurses do. Christian Science nursing care does NOT include the following:
Making a medical diagnosis or prognosis;
Assuming responsibility for making health care decisions for the patient;
Administering medication, drugs or using medicated, herbal, or vitamin-based products and remedies;
Using and administering medically oriented techniques or technology;
Manipulation, massage, physical therapy;
Intravenous or force-feeding;
Intruding on the private relationship between the patient and the Christian Science practitioner, or between the patient and his or her family;
Giving personal advice and counsel. (2)
---
Several years ago, CBS TV show 60 MINUTES did a segment entitled By Faith Alone (3), discussing if Medicare should cover Christian Science nursing facilities. They interviewed a former Christian Science Nurse, Leslie Saunders (4) who shed a disturbing light on the practices taking place in the Christian Science nursing facilities: 
Leslie Saunders … stopped working at Medicare-funded Christian Science facilities, agrees [Medicare should not cover CS nursing]. "Medicare pays for medical treatment under given guidelines. For Medicare to involve itself in Christian Science nursing means Medicare is trying to pay for theology," she tells Safer. She also says the only "treatment" allowed in such facilities is praying; the rules are so strict, she says, even patients short of breath are not given oxygen. (3)
Saunders' interview stands in stark contrast to the recent "Interview with a CS Nurse" (5) but out by the Chestnut Hill Benevolent association (6) where "Jenny Ferch shares her journey to the BA's Christian Science Nurses Training School. Her background at Principia Upper School, working as an intern at the Mother Church, and her innate love of caring for others — all pointed her in the direction of the healing ministry of Christian Science nursing." 
I'm not sure how denying people oxygen and not administering medication or physical therapy is a "healing ministry." Even the top Google hit for "healing ministry" —  Christian Healing Ministries acknowledges and affirms that there is
"… value of the medical and counseling fields, since they too are ways in which God's healing power is manifested." (7)
While Official Church Policy states that Christian Scientists are "free to go to doctors or seek medical care" (8) the idea is laughable. To qualify for participation in Christian Science Nursing Facilities, people must abide by standards requiring them to radically rely on prayer for healing (9).  All Christian Science Nursing Facilities have a policy that clearly states guests must rely on prayer alone.
From a Florida facilities statement about care:
"… non-medical nursing facility offering care to those who actively rely on prayer for metaphysical healing and are working with a Christian Science Journal-listed practitioner. Those who come — for help are the remnant of our Leader's seed. They are not nominal worshippers. They have set out to preclude the Adam dream by refusing to take the medical route." (emphasis mine, 10)
From the Chestnut Hill Benevolent Association:
2. What are the requirements for admission?
You must be having treatment from a Christian Science Journal-listed practitioner on a daily basis and relying solely on Christian Science for healing. Each call is considered on an individual basis, according to the request and need, as well as the availability for admission. (11)
The idea Christian Science refuses to acknowledge any value in the medical field preferring to rely solely on prayer alone comes directly from Ms. Eddy. During the time she was working on her 300+ editions of Science and Health, it may have been safer to wait it out (12), but in 2015 the best course of action is to at least call your doctor's office (13). Ms. Eddy's writing on doctors, diagnosis of disease, and perspective on hygiene is not only wrong, it is deadly (14). As Ms. Eddy was the author of numerous volumes, I've selected a few passages from Science and Health:
On page 370 of Science and Health, Ms. Eddy writes: "A physical diagnosis of disease, since mortal mind must be the cause of all disease, tends to induce disease."
"Whatever teaches man to have other laws and to acknowledge other powers than the divine Mind, is anti-Christian. The good that a poisonous drug seems to do is evil, for it robs man of reliance on God, omnipotent Mind and according to belief, poisons the human system." Science and Health, p. 169-70
"It is plain that God does not employ drugs or hygiene, nor provide them for human use; else Jesus would've recommended and employed them in his healing… The Divine Mind never called matter medicine, and matter required a material and human belief before it could be considered as medicine.  Mind is the grand creator, and there can be no power except that which is derived from Mind… Inferior and unspiritual methods of healing may try to make Mind and drugs coalesce, but the two will not mingle scientifically." Science and Health, p. 143-4
Christian Science Nursing facilities deny people proper medical care. In September, I had a guest poster, Dr. Spock, describe the House of Horrors Christian Science Nursing Facility were his mother spent her last days (15). I highly recommend reading the entire piece, Spock describes inhumane conditions, unimaginable pain and suffering that would not be permitted in a medical facility or hospice care.
I remember a visit to the House Of Horrors early in childhood when my grandmother worked there as a Christian Science nurse. …. . The only comfort the "nurses" [were] able to offer [was] to shift pillows, offer water or juice, or read from the Bible and/or the writings of Mary Baker Eddy or other Christian Science literature. Not even an aspirin is permitted in these houses of horrors, and people often enter these facilities with advanced cancer or other serious diseases eating away at their bodies. Before Christian Scientists will acquiece even to care at a Christian Science nursing facility, they will often have suffered at home on their own with whatever ailment they're dealing with for quite some time. Any admission of advancement of a disease is an admission of failure in your practice Christian Science, and many Christian Scientists are loathe to admit such. 
For Christian Science Nursing to use nursing is incredibly misleading. Christian Science Nursing facilities should not be subsidized by tax payer money, and they should be very clear about what care at Christian Science "nursing" actually entails — no relief. Another guest post, My Mothers Turn to Medical Hospice (16) is the story of a Christian Scientist who turned to medical hospice care after being in a Christian Science facility that failed to meet her needs.
Perpetuating the farce that Christian Science facilities provides any level of skilled nursing care is damaging to the patients and their families.  I am horrified that Medicare pays for Christian Science nursing. Medicare pays for medical treatment (17), the Church's position on Christian Science nursing — and the position taken by Christian Science nursing facilities — make it clear that there are no medical treatments given, means Medicare is paying for religion. The guidelines set up by the Church as to what Christian Science Nurses can and can't do speak volumes. There is more to nursing than shifting pillows, offering juice, arranging food in a pleasing manner and reading Science and Health.
---
End Notes
http://www.nursingworld.org/EspeciallyForYou/What-is-Nursing; http://www.nursingworld.org/EspeciallyForYou/What-is-Nursing/Tools-You-Need/RNsAPNs.html
http://christianscience.com/member-resources/for-individuals/christian-science-nursing/christian-science-nurse-scope-of-services
http://www.cbsnews.com/news/by-faith-alone/
Saunders interview https://www.youtube.com/watch?v=TQ2hfRbXUq8
http://chbenevolent.mysharebar.com/view?iframe=http%3A%2F%2Fwww.chbenevolent.org%2Fblog%2Fa-healing-ministry%2Fwhy-jenny-ferch-chose-christian-science-nursing&title=[Podcast]+Jenny+Ferch+tells+us+why+she+chose+the+healing+ministry+of+Christian+Science+nursing+-+www.chbenevolent.org&description=In+this+interview+with+Monty+Haas%2C+Jenny+Ferch+shares+her+journey+to+the+BA%E2%80%99s+Christian+Science+Nurses+Training+School.+Her+background+at+Principia+Upper+School%2C+working+as+an+intern+at+the+Mother+Church%2C+and+her+innate+love+of+caring+for+others+%E2%80%94+all+pointed+her+in+the+direction+of+the+healing+ministry+of+Christian+Science+%E2%80%A6
http://www.chbenevolent.org
http://www.christianhealingmin.org/index.php?option=com_content&view=category&layout=blog&id=140&Itemid=352
http://kindism.org/2013/05/14/placatingthemasses/
http://kindism.org/tag/radical-reliance/
http://kindism.org/2013/07/15/nominal-worshippers-stay-home/
http://www.chbenevolent.org/christian-science-nursing/frequently-asked-questions
http://kindism.org/2013/07/22/cucumbers-cause-cholera/
http://kindism.org/christian-science-health-care-guide/christian-science-doctors/
http://childrenshealthcare.org/?page_id=190
http://kindism.org/2014/09/21/house-of-horrors/
http://kindism.org/2014/03/12/my-mothers-turn-to-medical-hospice-b-c-d-s-story/
http://www.medicare.gov/sign-up-change-plans/decide-how-to-get-medicare/whats-medicare/what-is-medicare.html
Further Reading
http://www.medicare.gov
The Tenacre School of Christian Science Nursing http://www.tenacre.org/new/School.htm
http://www.ncscd.com/medicare.htm
http://csncommission.org
http://www.redcross.org/take-a-class/program-highlights/nurse-assistant-training
Further Reading from Kindism.org
Christian Science Nursing Care – from ChristianScience.com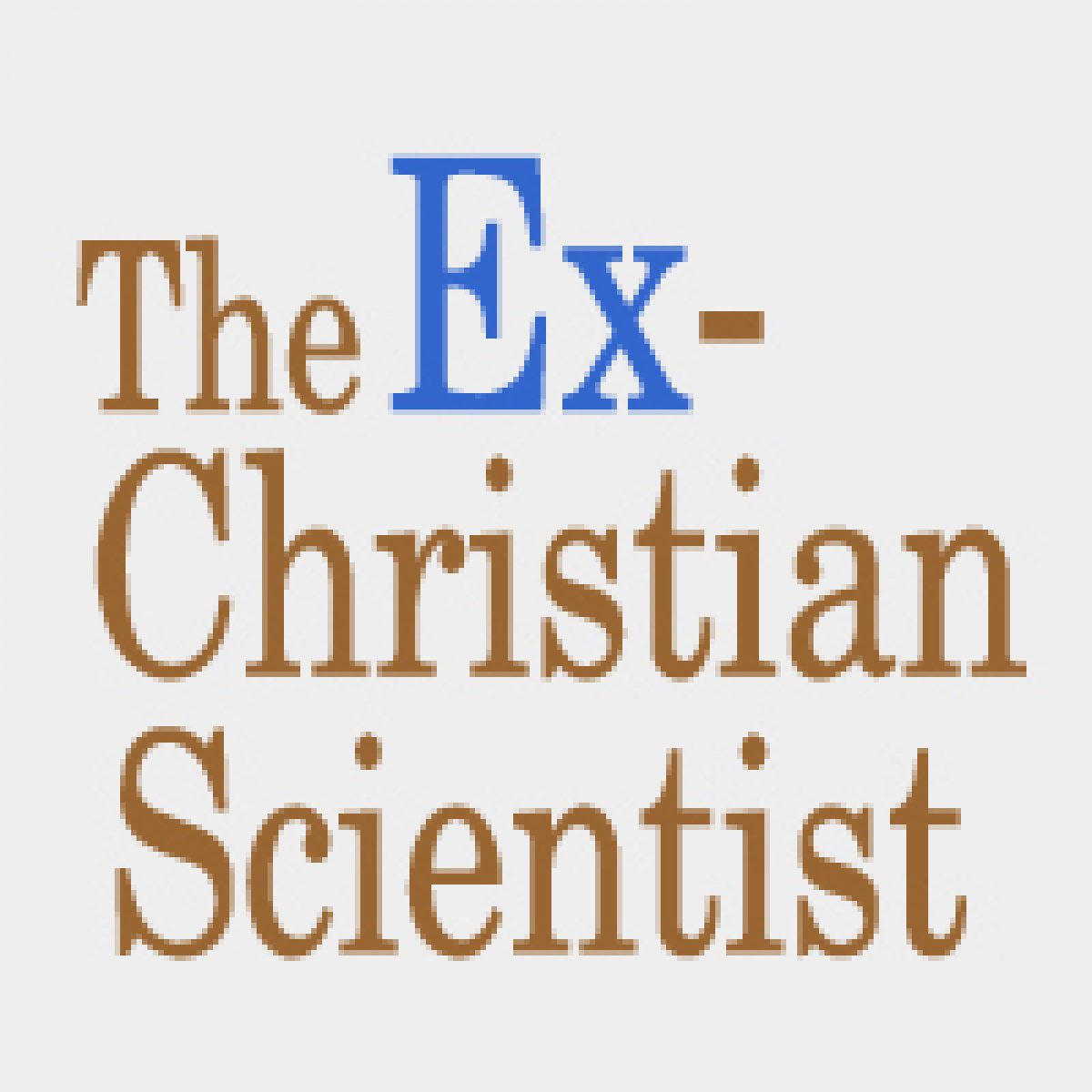 This site offers support resources to help individuals negotiate a transition in a manner that best fits their needs and convictions. We do not advocate any one particular path but acknowledge that there are many legitimate pathways that can be personally and spiritually fulfilling.