This is part of an on-going series, for all posts in this series see the tag Chrystal's Story.
---
A note from Chrystal: I was born a fourth-generation Christian Scientist, and finally left the religion when I was in my 40s. In this blog series, I will do my best to share with you my 40+ year journey. I have done my best to make the journey sequential, but it's also themed to a large extent, and sometimes it has been necessary to take things out of sequence to share a theme. 
---
After high school, I attended Community College for 2 years, since I couldn't afford to go away to school for 4 years; but could only afford 2 years. One day, randomly, a classmate called me and someone else and asked us if we would like to go with him to a Quaker Meeting. I was so excited! I could finally attend a Quaker Meeting! I said, "there are those in our area? You FOUND one?" Yep; he had found one probably 40 minutes away from our school. We all dressed in drab colors the best we could, and went to the Quaker Meeting. I was happily surprised to arrive and see one of the attendees wearing a bright Hawaiian shirt. I thought that was pretty fun. It was a classic building – a Meeting House. And I loved it very much. I loved everything about this building. I sat before the service started, and thumbed through the hymnal. At one point, I read in the hymnal something like, "if you find a hymn in here that doesn't speak to your heart, understand that it may bless your neighbor and be glad it's in here to help your neighbor." To me, this summarizes one of the very best things about the Quaker Faith: how to truly love all of your neighbors. I kept this idea in my heart and memory for a long long time after I read that.
"We encourage you to approach singing from this book with the same openness to the Spirit as members of the Music Selection Working Group did. Our emphasis throughout this process has been on inclusion, rather than exclusion. Thus, the theological concepts, language use, and kinds of music are as varied as are Friends' beliefs and practices. Each person will find much to speak to his or her condition, and each will probably find some songs that are incompatible with a strongly held belief or emotion. … If you are troubled by some text, as yourself how each of these songs might meet a spiritual need of another person in your meeting, thus enriching the meeting community as a whole. If you sing from this hymnal in the same spirit of love and caring for one another as was practiced in its creation, it will bring joy to you and your meeting."  

Worship in Song – A Friends Hymnal © 1996 Friends General Conference
My second year at community college, I became friends with T.S., who was Quaker! We were best friends for about a year. She was incredibly smart and respected by the teachers at the school. I really enjoyed her friendship.
After 2 years at the community college, I went away to college in another state. You know the one. Principia College in Elsah, IL. It's the only college for Christian Scientists. My family had visited it during summer vacation after fourth grade. It has a cool building called, "The School of Nations." We peeked in the windows since the building was locked. Every room is decked out to look like a different country. Every single room is accurate, down to the ceiling details, window styles, chairs, desks or tables… everything makes you feel like you're in a foreign country. India's ceiling is incredibly ornate – chiseled wood. Japan is incredibly simple and feels very "zen." England feels like you're taking a class from William Shakespeare. There are probably a dozen different rooms representing as many countries. I fell in love with those rooms and knew I wanted to go to Principia College. I never looked at or applied to any other colleges. My family was so proud of me for going there. I wish I could say I loved Principia. I am still processing everything that happened while I was at Principia. I am sure that at some point, it will become another blog post for this site, but I'm not ready yet. One thing I have observed is that most or all the people I know who have graduated from there with a B.A. can't find a decent job with decent pay after graduation.
My step-mom's mom (a long time Christian Science Practitioner) died while I was a student at Principia. She was really young, but not knowing ages in Christian Science, I don't know how old she was. I just know she was really young and healthy. I was devastated by her early death. (She probably had a heart attack then she fell down a flight of stairs; but of course, there was no autopsy. I figured out recently that she was probably about 70 years old.) It took me 11 years of grief to get over her death. Christian Science teaches us that death isn't real; so I learned to "see her in the wild violets she loved so much, see her in the Christmas cookies she used to bake…"  In Christian Science, we are taught that "death isn't real," and thus, I felt tremendous guilt and self-loathing about the fact that I mourned her death. How can you mourn someone who isn't dead? Well, I deeply grieved her loss for a long long time. So, in addition to being deeply sad, I was also mad at myself for being sad.
After graduation, I stayed in Elsah, IL for 2 more years before returning to my home state. I fell away from Christian Science. I started doing my own church services, alone, in my living room. I played music and spent time in nature, watching eagles, raccoons, deer, and the myriad other wildlife that lives in Elsah, IL.
When I came back to my home state, I realized the only time I saw my whole family was when they all went to church on Sunday together and then lunch afterwards. So, I started attending church regularly. I enjoyed dressing up in nice clothes on Sunday and felt like I was showing off or something. Most of my peers had left the church at that point, but I was still there, and I felt like that must mean something.
I met a Quaker man at my job, and we went on 3 dates. He surprised me early in the "getting to know each other" spot and phase. He said: "I have always said, 'if I wasn't a Quaker, I would be a Christian Scientist.'" I would have absolutely converted to the Quaker faith for him. We had a great time together, I thought. We rode on his motorcycle, we went canoeing, we watched movies, we had great conversations. Then, he didn't call me any more. I was surprised and sad by the sudden change of heart from him. I really did think he was a match for me. A year later, I found out that he got engaged to someone else soon after we stopped seeing each other, and that was devastating to me. But, life marches on.
Maybe another year after that, I met a non-religious man (who also happened to be a magician, just like my dad had been), we fell in love, got married and became parents when I was around the age of 30. That is when I really got committed to Christian Science. The first Mother's Day I got to have as a mom, that's the day I joined my local branch church. I was so excited! The Sunday School students I had grown up with took me out to lunch. Everyone was really happy for me. One was already a branch church member, and I can't remember if the other one was too at that point, but she definitely became one.
With my new renewed commitment to Christian Science, I quickly became a Sunday School teacher, volunteered in the Reading Room, and started going to Bible workshops run by a local Christian Scientist who was also a Bible scholar. (This Bible scholar later died too young, of some unknown illness. Her widowed husband is a Journal listed practitioner, who later married another Journal listed practitioner.)
My two boys were still in diapers, and suddenly, out of nowhere, a neighbor came to me and asked me to heal her of AIDS. I talked with her about David and Goliath (because knowing the David and Goliath story would absolutely cure AIDS, right?), and started praying for her.
David and Goliath – I Samuel 17: 45-47
David said to the Philistine, "You come against me with sword and spear and javelin, but I come against you in the name of the Lord Almighty, the God of the armies of Israel, whom you have defied. This day the Lord will deliver you into my hands, and I'll strike you down and cut off your head. This very day I will give the carcasses of the Philistine army to the birds and the wild animals, and the whole world will know that there is a God in Israel. All those gathered here will know that it is not by sword or spear that the Lord saves; for the battle is the Lord's, and he will give all of you into our hands."
At this point, I felt called by God to do the Practitioner work that I had always thought I would do.  I laughed that God took me right to the top – something incredibly scary – the opposite of "easy," and I felt I could do this (Game of opposites champion – right here!). At some point, it became clear to me that this person didn't believe that I could heal her, so I turned her over to a Christian Science Teacher in our area. I hadn't even been through Christian Science Class Instruction yet!
Someone else called me and asked me to pray for her to get an apartment. And she got one the next day – a beautifully perfect apartment. Then, she asked me to pray for her ankles, and they improved. And then someone else called me to pray for her dog who had just come back from the vet and wasn't doing well. I laughed at that one too, because I really am not a dog person. I thought "God sure has a sense of humor!" (The dog never got better just with my prayer; that dog went back to the vet again and again, and had serious issues. I don't know the rest of the story; the lady stopped calling me.) (What is it with the consistent pattern that Christian Scientists take their pets to the vet, but won't take their children to doctors? Because they care more for their pets than their children? Or vice versa? )
Soon, I started interviewing Christian Science Teachers. I met with the local one that I had turned the AIDS case over to, and really liked her, but wanted to meet with other Teachers too. A good friend of mine recommended her Teacher to me, and I met with her, too. This Teacher had gone through Christian Science nurses training with my dad, and they had lost touch so many years ago. I called her to help me pray about a lost kitchen gadget, and we found it! (That's considered a healing! It proves Christian Science works!) I was at my dad's house, so I put them on the phone with each other, and they enjoyed catching up. My dad said to her, "I have enjoyed watching the initials after your name change over the years, and I am glad you're a Teacher now!" This Teacher said to me, "I have never had to have a student put their practitioner cases on hold in order to go through Class Instruction!"
I didn't go through Class Instruction with her though, because I was the only one to sign up that summer, and Teachers are forbidden to only teach 1 student in a Class.
So I went on with my search to find my Teacher.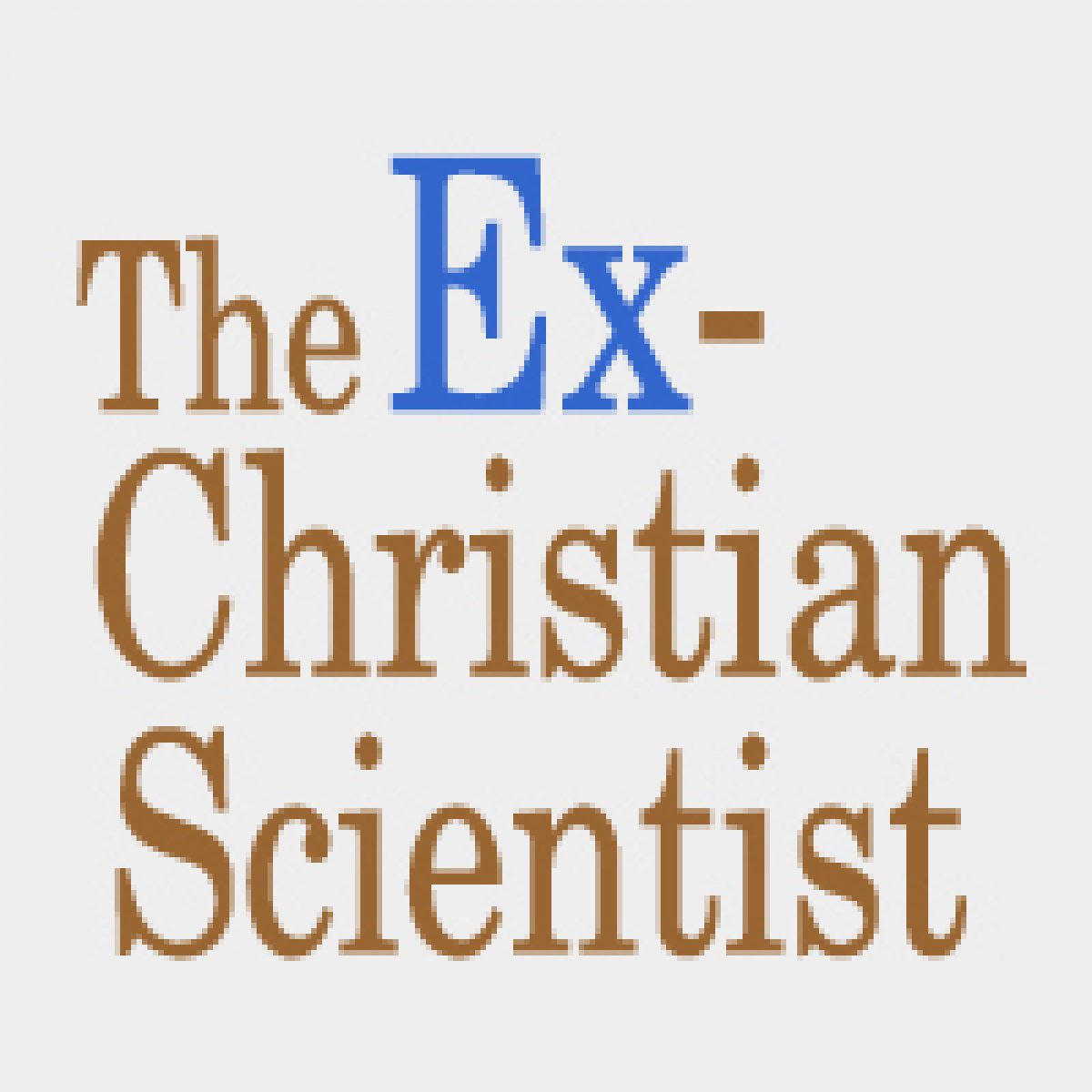 This site offers support resources to help individuals negotiate a transition in a manner that best fits their needs and convictions. We do not advocate any one particular path but acknowledge that there are many legitimate pathways that can be personally and spiritually fulfilling.