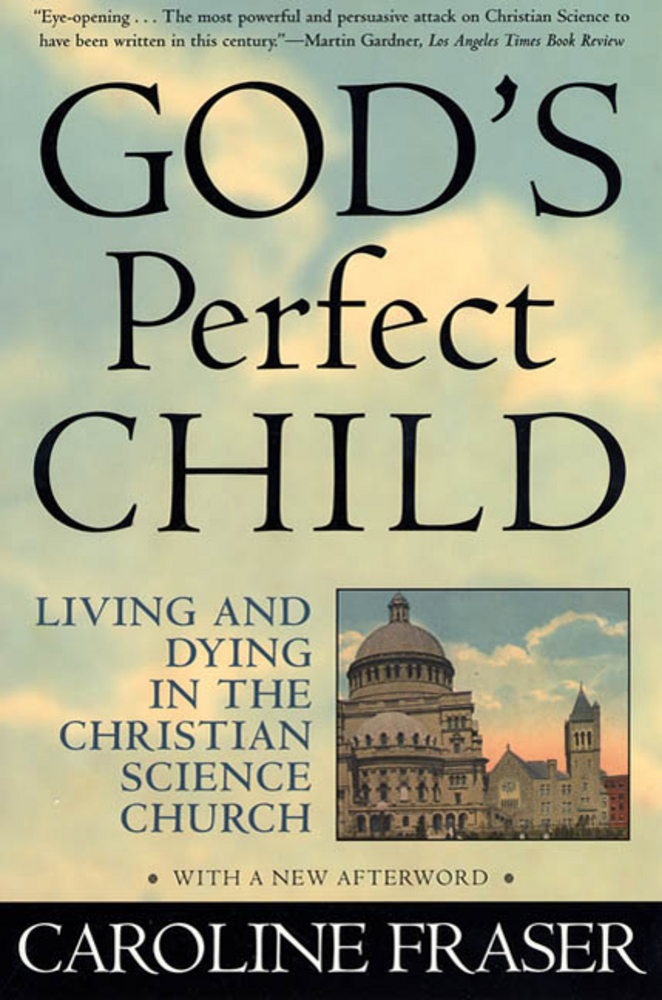 God's Perfect Child: Living and Dying in the Christian Science Church, Caroline Fraser
---
This is the gold standard critique of Christian Science – scholarly, exhaustive, and courageous. Roughly the first half of the book is an unfiltered history Eddy's life, the early days of the Christian Science movement, and the establishment of the Mother Church. The second half covers the social history of Christian Science in the 20th century, conflicts within the movement, the Board of Directors' campaigns against dissidents, the censorship and suppression of critical books, the disastrous business decisions made by church executives during the 1980s and 1990s, and the demise of the Monitor, etc., including an unflinching account of the child cases of the 1970s and 1980s and the defensive attitude of the Mother Church. Fraser puts Christian Science in the context of American cultural mythology. This is a must-read!
– Bruce
---
I left the church officially after reading God's Perfect Child.
-Marica
---
God's Perfect Child is a lot to digest. I read it three years after I departed the church, and I'm glad I waited. I wasn't ready for it until I'd been out for a bit, and any sympathy I had for Christian Science was largely gone.
The book answered many questions I always had, like why dentists and optometrists are okay but doctors are not. It clarified some of Mary Baker Eddy's peculiarities. The history of Christian Science was also enlightening.
Every page is thoroughly researched and annotated, and is pretty much unassailable. That's why The Mother Church hates this book so much. They have a hard time refuting it.
– Jeremy
---
God's Perfect Child was mind-blowing for me, even though I'd been out of Christian Science for five years when I read it. God's Perfect Child made me realize what a house of cards the whole church is. I've read the book several more times cover to cover, and my copy is marked up, highlighted and Post-it noted.
– Liz Heywood
---
Christian Science tended to be so vague and anecdotal that even in retrospect, I never got a clear objective sense of the thing. God's Perfect Child provides an unblinking appraisal that for the first time gave me some real clarity about my own childhood experiences. It gave me so much more of the history and context that are crucial to understanding how Christian Science developed. It's objective, thoroughly researched and cited, and places Christian Science in a sane and clear context.
This book is a bracing wakeup call for anyone who's ever had any connection to Christian Science. It is strong stuff that elicits deep responses, and the sense of outrage that it evokes needs to translate into positive action or acknowledgment in support of yourself, and not just a vague sense of hopeless anger.
– Hughes
---
Caroline Fraser is spot on with everything as far as I can see. I had a front row seat for much of the stuff that went on in the 1980s and 1990s, and her research is impeccable. Reading what she writes about Mary Baker Eddy is an education. That woman was a con artist on par with L. Ron Hubbard, David Koresh, and Jim Jones. Our dear families were duped by a master. For someone with knowledge of the Christian Science community, this book is a real page turner.
– Marcia
---
It wasn't until I read Caroline Fraser's book God's Perfect Child, that I realized how deeply programmed I truly was. I highly recommend it.
– Katie J.
---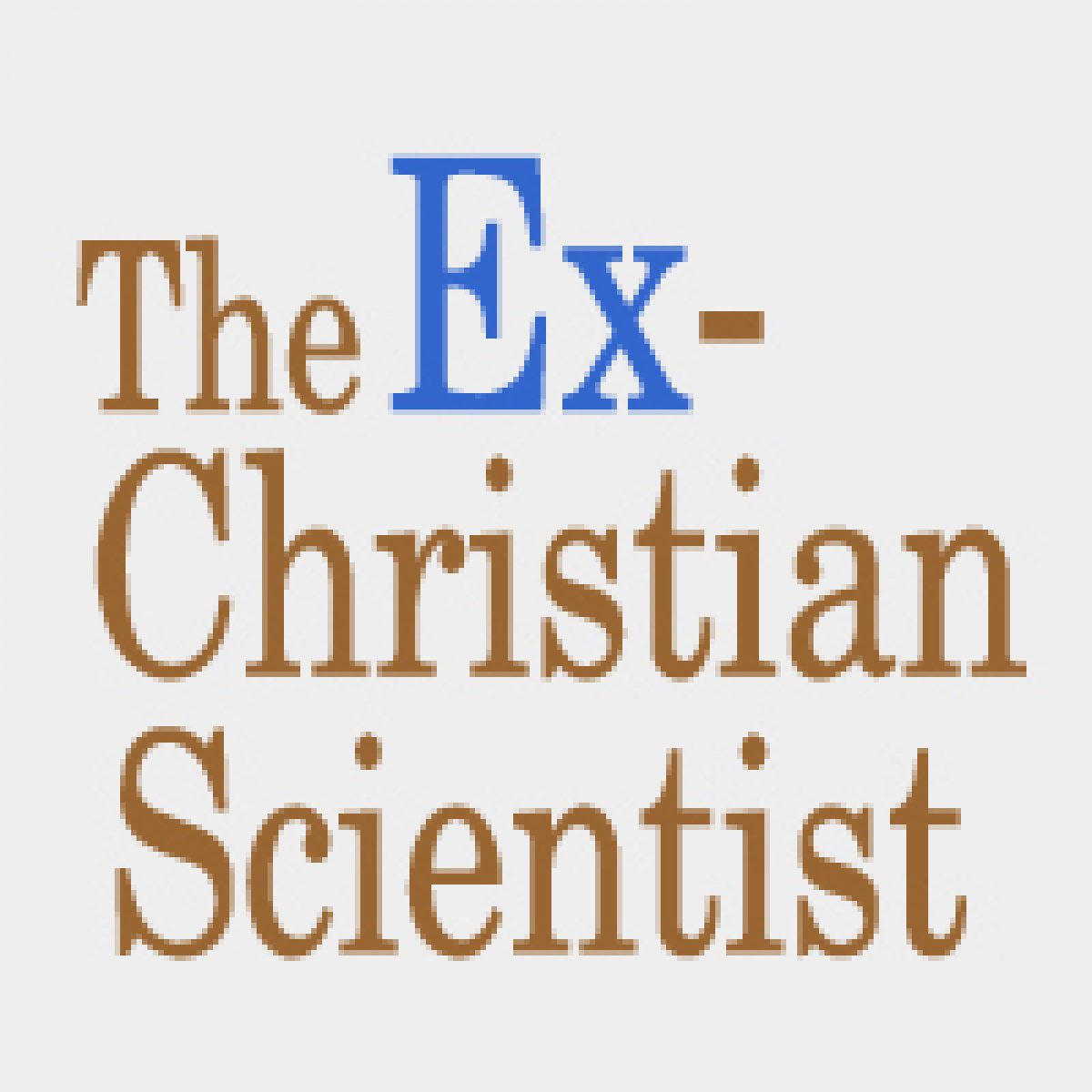 This site offers support resources to help individuals negotiate a transition in a manner that best fits their needs and convictions. We do not advocate any one particular path but acknowledge that there are many legitimate pathways that can be personally and spiritually fulfilling.