The following timeline is designed to put Christian Science after Mary Baker Eddy's passing in context with medical advances and historical events of the day. Bolded events are of importance to the Christian Science movement, and the context in which they occur should be taken into account.
This is by no means an exhaustive timeline, merely a starting place for further exploration.
---
Timeline of Christian Science, Medical Advances, and Historical Events (1920 – present):
1920s
1930s
1936: American Medical Association's Council on Foods becomes Council on Foods & Nutrition; council offers AMA Seal of Acceptance to food manufacturers who pass advertising and content tests and who conform with Food and Drug Act; council encourages enriching milk with vitamin D to prevent rickets, and salt with iodine to prevent goiter. In 1938, it publishes The Normal Diet, containing the first authoritative dietary recommendations for Americans.
1938: In April of this year, a six-member committee of editors and former editors of Christian Science periodicals was assembled "to discover just what Mrs. Eddy believed concerning herself with respect to Scriptural prophecy." The committee was given access to Mrs. Eddy's private correspondence, and published writings. (http://www.endtime.org/2ndcoming/2ndcoming.html)
1940s
1943: The Christian Science Board of Directors published a statement that Mrs. Eddy regarded herself as having fulfilled Bible prophecy in the July issue of the Christian Science Journal.
1948: The Destiny of The Mother Church, by Bliss Knapp is written. Controversy begins as Board of Directors sends letter pointing out its false views. Instead of revising it, Knapp left a trust with approximately $100 million (in 1990s dollars) to revert to The Mother Church if it ever published his work as 'authorized literature'.
1950s
1960s
1963: Nancy Brewster, age seven dies of an undiagnosed condition, "probable malignant lymphoma" according to her death certificate. Her Christian Scientist parents did not seek medical attention for her.
1967: Lisa Sheridan, age five of Cape Cod, Massachusetts dies of pneumonia. She had been sick for a number of weeks, and her Christian Scientist mother did not seek medical treatment for her. This case is the subject of a book by journalist Leo Damore, The Crime of Dorothy Sheridan.
1970s
1971: MMR (Mumps, Measles, Rubella) vaccine became available. It is a combination of previously separate vaccines for each of these three viruses.
1974: The Child Abuse Prevention and Treatment Act (Public Law 93-247) (also known as CAPTA) was passed by the United States Congress and signed into law by President Nixon. Among its provisions was one that required states to insert an exemption into their child protection laws that protect Christian Scientist parents from prosecution if their children die or suffer harm due to the practice of Christian Science, or risk losing federal funding for child protection. As a result, most states adopt such exemptions into their laws.
1977: Matthew Swan dies at the age of 16 months due to spinal meningitis after his parents unsuccessfully tried to treat him through prayer in Christian Science. His parents, Rita and Doug Swan, later left the Church and founded C.H.I.L.D., Inc.
1980s
1983: The U.S. federal requirement for religious exemptions in CAPTA (see above) to prosecution under child protection laws was repealed. Despite this, more than 30 states still retain these exemptions in some form.
1983: C.H.I.L.D. is formed to end child abuse or neglect related to religion, cultural practices, or quackery through public education, research, legal action, and a limited amount of lobbying. http://childrenshealthcare.org
1984: Shauntay Walker, age four, dies of untreated meningitis after her mother, a convert to Christian Science, does not seek medical attention for her.
1984: Monitor Radio is launched.
1986: Robyn Twitchell, age two dies due to an obstructed bowel after his Christian Scientist parents did not seek medical treatment for him.
1986: Amy Hermanson, age seven died from untreated diabetes, which her Christian Scientist parents did not have medically treated.
1986: WQTV, a Boston-area television station is purchased by The Christian Science Publishing Society.
1987: WCSN a shortwave radio station constructed by The Christian Science Publishing Society begins broadcasting from Maine.
1988: World Monitor television program launched–broadcast on the Discovery Channel.
1989: WSHB a shortwave radio station in South Carolina, built by The Christian Science Publishing Society, begins operations.
1989: Ian Lundmann, age 11 dies from untreated diabetes after his Christian Scientist parents did not seek medical attention for him.
1990s
1990: Ginger and David Twitchell are convicted of manslaughter in the 1986 death of their son Robyn. The conviction is later overturned by the Massachusetts Supreme Judicial Court overturned the conviction, and this led to the repeal of the exemption in Massachusetts law to prosecution of parents who deny their children medical care on religious grounds.
1991 – April: The Destiny of The Mother Church is published as 'authorized literature' by The Christian Science Publishing Society.
1991: The Monitor Chanel is launched on May 15th.
1992: Andrew Wantland, age 12 dies from untreated diabetes due to his parents' refusal to seek medical attention for him.
1992: The Monitor Channel ceases operations.
1993: WQTV is sold to Boston University.
1994: WCSN is sold to World Voice of Historic Adventism, Inc.
1994: 'Trade Edition' of Science and Health is published.
1996: McKown v. Lundman, 516 U. S. 1099, cert. denied (1996), is the first suit in the wrongful death of a Christian Science child to be presented to a jury. The higher court ruling that Christian Science 'providers' have a duty to obtain medical care for a sick child may make them less reckless in children's cases. (via http://childrenshealthcare.org/?page_id=132, read more: http://childrenshealthcare.org/wp-content/uploads/2010/11/1993-03-fnl.pdf)
1997: Monitor Radio is shut down.
2000s
2002: The Mary Baker Eddy Library opens. Its underlying purpose is so the Christian Science Church can retain copyright over all unpublished writings of Mary Baker Eddy. This includes letters and articles not in the actual possession of the Church or Library.
2004: WSHB, is sold to LeSEA Broadcasting.
2009: The Christian Science Monitor publishes its last daily print edition on March 27th. As a cost-saving measure, it moves to an on-line platform, with a weekly news-magazine and daily subscription-based e-mail updates.
2010s
March 23, 2010: New York Times Christian Science Church Seeks Truce With Modern Medicine.
2010: The Affordable Care Act, popularly known as 'ObamaCare' is signed into law, requiring all residents of the United States to carry 'appropriate' health insurance. It does not contain a suitable exemption for Christian Scientists regarding the mandate to carry health insurance. The exemption that does exist applies narrowly to a few groups such as the Amish and Mennonites.
2010: The Christian Science Church unveils plans to redevelop the Christian Science Plaza in Boston.
---
Additional Timelines: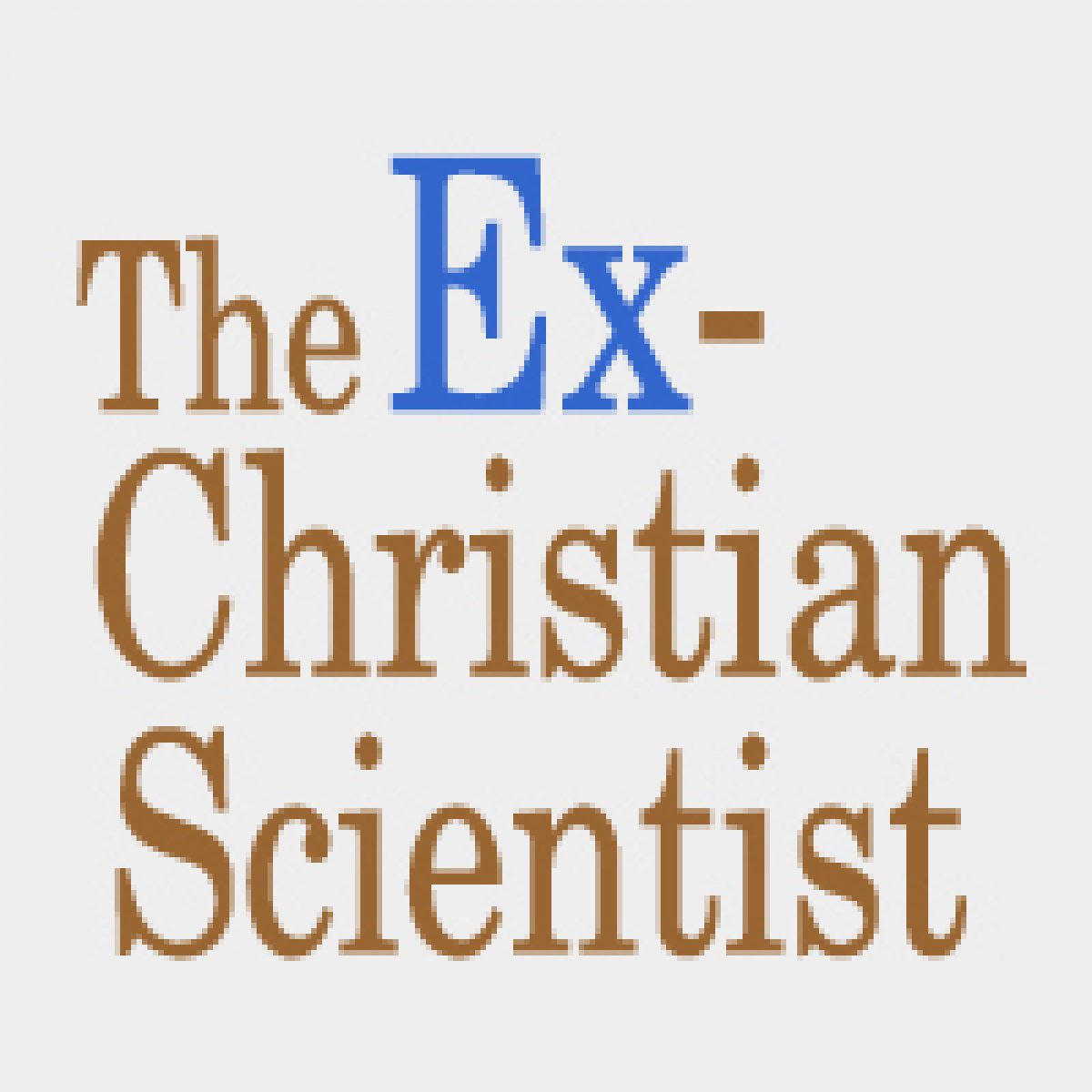 This site offers support resources to help individuals negotiate a transition in a manner that best fits their needs and convictions. We do not advocate any one particular path but acknowledge that there are many legitimate pathways that can be personally and spiritually fulfilling.