The Thanksgiving Day service is the only 'special' service the Christian Science church offers. The readings from the desk include the Presidential proclamation for Thanksgiving, as well as a few passages from The Bible and Science and Health. The service is then opened to the congregation for them to share 'testimonies of healing and sharing of experiences in Christian Science.'
The following are testimonies from Ex-Christian Scientists, as they give thanks for having left Christian Science. Thank you all for your contributions!
We at The Ex-Christian Scientist offer no readings, or lengthy proclamations, merely our sincerest thanks for everyone who has contributed to our efforts. We do not advocate any one particular path but acknowledge that there are many legitimate pathways that can be personally and spiritually fulfilling.
All Thanksgiving posts are tagged Thanksgiving. Comments are moderated and closed automatically after 30 days.
---
I'm grateful for finally realizing the extensive, deep trauma my time in Christian Science has left me with, so that I can finally get the help I need. I'm grateful for my wonderful therapist, who showed me that prayer was not the only way to heal. Lastly and most importantly, I'm grateful for the opportunity to finally see the world as it truly is—completely and entirely REAL—and that I can finally allow myself to experience the purely human existence we all deserve.
– Sarah R.
---
I am thankful for the friendships that I've made with people who push me out of my comfort zone. I never would have made these friendships in my CS days because I would have worried that these people and their diverse and interesting ideas would somehow ruin my immaculate thoughts. I'm grateful that I know how to think for myself now, and that I have relationships that bring me joy as a result.
– Anon.
---
I want to express my gratitude today and every day for having medical care now.
But I will get back to that in a moment. One thing I was taught in Christian Science was black and white thinking. This means that "if we think good thoughts from God, then we will experience only good things in our life!" vs. "if we think thoughts that aren't from God, like feelings of imperfection and sickness, then we won't be able to get the good things from God in our life."
We were constantly told, in Christian Science, to "align our thoughts with God!" And we were taught that bad things don't exist because there is no room for bad things to exist, because God, Good, fills all space! If we find ourselves feeling less that God-like, then we must have changed our thought and lost our focus on God.
This is not something that Christian Scientists do only on Sundays during church, and then forget about the rest of the week. No, this is something they strive to do 24/7. "Pray without ceasing." It's a command, to constantly align our thoughts with God. We were never allowed to feel frustrated, angry, weak, "less than," sick, pride, sadness, grief…. we were only allowed to ever feel grateful, happy and joyous. That's IT. No emotional spectrum that is normal for healthy humans to feel.
When I left Christian Science, I had this erroneous belief that medical science must be the cure all, since Christian Science prayer and "treatment" hadn't healed me. I had been taught you can ONLY do medial or Christian Science treatment, not both together because they would cancel each other out. I had always chosen Christian Science treatment.
I rejected Christian Science for myriad reasons, some of which were long standing problems that wouldn't yield simply to my God-like thought.
So, naturally, I assumed that now I was pursuing medical care, that it would completely fix me. I have seen this from so many other Ex Christian Scientists. We are often stunned when medical science can't cure us in one visit, or give us a magical pill that will cure us after a period of time. It took some learning on my part to realize that medical science is an ACTUAL Science. It takes time to figure out problems, it takes time to hypothesize what might be wrong. Tests need to be done which may or may not bear out the theory. And maybe operations or medicines get tried over the course of finding help for our long standing problems that honestly never had any care despite that we were taught that Christian Science Treatment "is the best care." (It's actually just ignoring a problem and thinking good thoughts at it; it's not effective in any way. Christian Scientists would argue me on this point, but they are actually wrong. The human body has an amazing ability to heal a whole lot of its problems without interference. The human body is quite an amazing miracle!)
Anyway, so I am so grateful for medical care. I had heart surgery almost 2 years ago now and it helped me so much. I now know when my heart is jumping around and being weird, that it won't actually kill me. Before the heart surgery, I was at danger of being killed by my heart. But now most of that problem has been fixed with a surgery that I got to go home from at the end of the day.
I have had several different heart medicines to mitigate the rest of the problem. I have been enduring a different lasting heart problem post-surgery for the last year, because I have been on the wrong medicine. Last week, my doctor heard me and I felt like I saw a light bulb go on over his head, he finally understood the scope of the issue I have been dealing with multiple times per day. He read my entire chart – what medicines I have been on, how I have responded to them, when I had the surgery …. And then he prescribed a different medicine for me!
I have been on this new medicine for about a week now, and it is so promising. I am not having the problem I have been experiencing for the last year post-surgery. Not like I was. I imagine in 2 months he will increase my dose. But for now, I need to be on this smaller dose while my body adjusts to this medicine.
I am just so grateful for medical care and actual science that may take time to sort out what is wrong, but then finds a solution over time. I may not have the "perfect" body that works as well as it did when I was in high school, but I am grateful to have medical care that is helping me live a better life than I would be without it, and relying only on my thoughts and exclusive, unending positivity.
– Former Christian Science Practitioner
---
This is my first testimony of any kind, and it will probably be my last. I am grateful to Christian Science for coming to me in my life where I needed to learn that religion and life could be a positive experience. I am equally grateful that I am no longer a Christian Scientist, as I have moved on. Among the positive things that Christian Science taught me was about how love is unlimited and that we all are part of a much larger spiritual world that we cannot see. I moved beyond Christian Science when I felt the religion, and religion as a whole limited my ability to further understand where I (we) fit in the universe that extends beyond existence in this material, physical world. I am married to someone who is still practicing CS and I support her in her quest for understanding, as she supports me in mine. It was probably much easier for me to move on from CS as I was not raised in the religion. I married into a CS family where more than half of the extended family members have moved on from CS as well. Some have left for reasons that are expounded by members on this FB page, and some have left for reasons like mine. CS just did not answer their questions. The move beyond CS can be done. It has been done. It is not easy. I have family and friends that have discharged themselves from true cults that gaslight their members and dwell in the realm of hyper-negativity. One's truth can be found anywhere, and I believe it is up to each individual to find their own truth, and not be constrained by peer and family pressure. I respect everyone who are working to find their true path in the uncovering and developing of their spirituality. Even if this path is in a church that I no longer support. Blessed be.
– CWL
---
On this beautiful Thanksgiving morning, I want to thank all the testifiers for sharing. I thank the admins of this website for giving us this space to share with each other every year.
In Christian Science, I was taught to constantly be grateful about everything, no matter what. Be grateful for severe pain in my back, because it taught me to pray to God. Well, I have known someone for 2 decades now who has never washed their hands with soap. This morning, as I washed my hands for the 5th time in less than 30 minutes (I was doing the dishes and cleaning my sink and preparing food … lots of hand washing during kitchen activities), I was suddenly grateful to realize that the Corona Virus has scared this person into finally washing their hands with soap and wearing a real mask! At first, they were wearing a flimsy cloth covering, but now is a proud owner of an actual, industry prepared mask. So I am grateful to the Corona Virus for teaching this person to wash their hands with soap and to wear a proper mask and respect something other than themselves – respecting science and a virus.
I look forward to medical science and government distribution planning to get everyone the vaccine. I am grateful to medical science – all the Lab Coat Heros – the scientists who wear lab coats who are working so hard to find a cure and to find a vaccine. They are doing good work and I look forward to getting my vaccine when it's available to the American Public.
– Chrystal C
---
I am grateful for every single material cell in my material body and for materia medica for finding material treatments for material disease that have enhanced and prolonged my material life. I'm also grateful for Stephen Sondheim, whom I choose to call God. But that's just me.
– Mike L.
---
I am grateful for medical science and for advances in mental health treatment. Having lived unhappily for nearly seventy years as a male, I was somewhat stunned when the dam broke last year and I began to transition to female. With help from supportive doctors, counsellors, and my wife, I am now living full time female. I am undergoing facial and body electrolysis, and my hair is growing out to show more clearly my femininity. I take testosterone suppressants and estrogen, and hope, when I have been on hormones for a year, that I will be able to have genital re-purposing surgery (my term).
With my cs background, I had lived my life denying this truth about myself. In childhood, my Sunday School education helped load my brain with mbe's inhumane ideas about the unreality of matter and the unreality of unhappiness. Because of cs, I buried my pain with humor and superficiality in relationships. Now, rather than paying practitioners peddling preposterous propositions plagiarized from Phineas Quimby, I regularly receive real reinforcement from recognized, registered therapists. I am so grateful to be free of mbe's insanity, and grateful to know so much more of the terrible truths about cs.
– Linda
---
My kids and I are enjoying our annual viewing of the Macy's Thanksgiving Parade while we eat our annual Thanksgiving feast of nachos and I am so happy not to have the exhausting work and cleanup of endless cooking after Christian Science church service.
I want to share my thanks for my family members who are still Christian Scientists who, for whatever reason, are respecting the state laws and suggestions around the Corona Virus. I am so grateful they are wearing masks and understanding my rules around having socially distant, outside, small group visits with them. Sitting outside, far apart from each other, and still wearing our masks. My Christian Science family members are being kind and considerate of my understanding of the science behind the Corona Virus, even if they believe that this virus and disease is fake and a figment of mortal mind or something like that. I am so glad they are being honest with me when I ask them about their own social distancing that they do during the week. They are being kind and understanding not to invite my family to large holiday gatherings this year.
I also want to share my huge joy at medical care for keeping my Grandpa, a lifelong Christian Scientist, around. We celebrated his 99th birthday right before this Corona Virus issue cropped up. And in a few short months, he will turn 100. It is our hope that a cure and a vaccine will be available in the spring so we can throw him a proper 100 year old birthday party. How often does our grandparent turn 100?
He wouldn't have made 80 years old if it wasn't for heart surgery to put in a pace maker. I am so grateful for the medical science that has kept my grandpa alive through a few kinds of cancer and heart issues. I am grateful that my grandpa has turned to medical care over the years and not just succumbed to the cancers and heart problems he has endured. He has expressed guilt to me for not understanding Christian Science enough, but I am glad he has done the right thing and gotten the care. He is such a great man and I am glad my kids have gotten to know him over the years.
Happy Thanksgiving to everyone!
– Jodi Rose
---
If you would like some completely optional additional reading to accompany today's testimonies, Rethinking Gratitude without God by Brian Peck has provided some food for thought this Thanksgiving season.
---
Thank you everyone for your Thanksgiving Testimony contributions, this concludes our post. Should inspiration strike, the comment section will remain open for 30 days.
We wish you a wonderful holiday season. The ExCS Admin Team.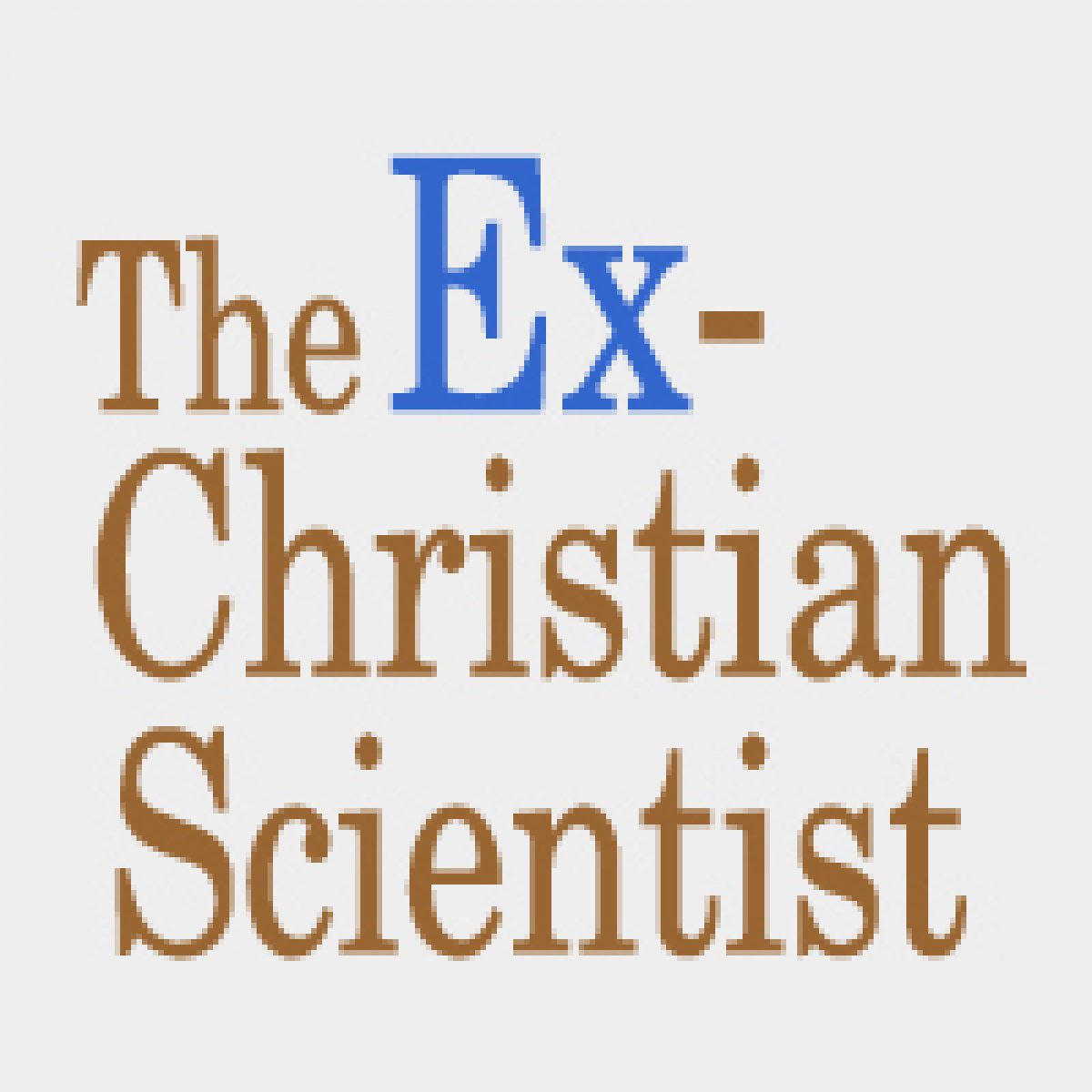 This site offers support resources to help individuals negotiate a transition in a manner that best fits their needs and convictions. We do not advocate any one particular path but acknowledge that there are many legitimate pathways that can be personally and spiritually fulfilling.